Codolis quality assurance team is ready to provide full-time QA engineers to contribute to your project's quality and success. Our QA testing professionals are proficient in various methodologies with a proven track record of successful implementations across a variety of industries. With Codolis QA staffing solutions, you can save up your time and recruitment efforts while ensuring supreme quality.
The common reasons for hiring Codolis QA engineers:
You would like to expand your in-house quality assurance team with one or more QA engineers,
You want to build a brand new team from scratch, with our software testers,
Your teams simply don't have enough time to test, so you need QA reinforcement,
Your QA team is overloaded with work and you lack resources to expand it,
You need to hire software testers for a specific short-term project,
You need QA engineers as a part of the mixed, dedicated Codolis software development team.
We will select and implement the best practices for your customer software development and form a perfect QA team to help you achieve your goals. This enables you to increase efficiency immediately.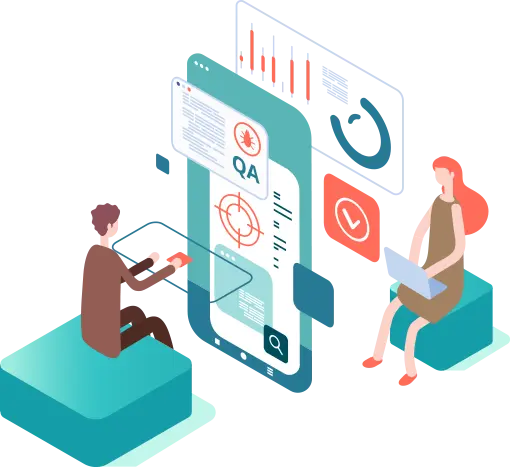 Our QA engineers are skilled, talented and detailed, and what's best – you can hire them instantly to cover your quality assurance needs!
Our QA professionals are proficient in various methodologies with a proven track record of successful implementations across a variety of industries. With our extensive experience, Codolis team has a full range of QA and testing services to assist you with: